Hymneoplasty
Hymneoplasty is the repair of the Hymen. The hymen is a thick membranous layer of tissue which encircles the vaginal orifice from the urethral orifice backwards and allows the escape of menstrual blood.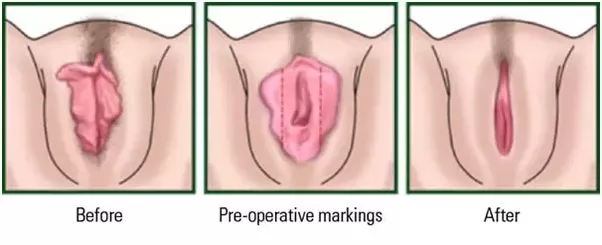 Reasons to Consider Hymenoplasty
There are many reasons why a woman might consider undergoing a hymenoplasty procedure.  They include:
Cultural or religious reasons. In many Eastern cultures, having an intact hymen is significant as it acts as a signifier that a woman is a virgin and has not had sexual intercourse. In reality, a woman's hymen can tear, without sexual intercourse. Nonetheless, having cosmetic surgery to restore the hymen is a way of proving virginity, regarless of how the original Hymen was torn.
Psychological healing. If a woman has suffered rape or sexual abuse, it is very likely that her hymen will have torn. As a way to repair the psychological damage of this kind of abuse, some women choose to have hymen surgery to restore them both physically and mentally to the time before the abuse
Injury to the hymen. For some women, having an intact hymen that becomes broken during a first sexual experience is very important. In some instances, the hymen can tear before intercourse. Use of tampons and vigorous exercise can all tear the hymen, and in the case of a hymen being torn because of these activities, hymenoplasty offers a surgical solution.
When a woman begins a relationship with a new partner but has already broken her hymen during sexual intercourse, she may wish to have her hymen surgically restructured. This will help in some cases, enlightens the sexual experience and help regain confidence of the woman.
What is involved in Hymen Repair?
Hymen repair is a simple operation which involves excision of the torn edges before stitching them with fine dissolvable sutures. It is often performed under local anaesthetic with sedation, but can also be performed under general anaesthetic.
This surgery is not particularly invasive. The hymen actually has a secondary layer that will be sown up to cover the torn skin. As it grafts together once more, the hymen will appear intact. Or if for any reason this is not possible then a new hymen can be created from the lip of the vagina.
Are there any risks associated with Hymen Repair?
Hymenoplasty is a relatively safe procedure that tends to carry few risks and side effects. However any operation carries a small risk of infection and prolonged bleeding, as well as those associated with anaesthetic.