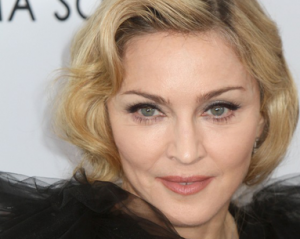 The eyes are a vital feature that, when not cared for, can really make you look older than you are. Eyes, are the window od the soul remember.
However, at HB Health, we can treat the entire eye area, with The Madonna Eye Lift treatment, to turn back the hands of time to reveal, brighter, more youthful eyes.
The Madonna Lift uses a fractional CO2 laser to reduce the appearance of fine lines, dark rings and wrinkles and lift the eyebrow, that collectively has a dramatic anti-ageing effect on your entire look. The fractional CO2 laser beams remove tiny fractions of skin creating tiny microscopic channels in the tissue so that new collagen can grow back in its place. Because only a fraction of the skin is removed, healing is very quick and virtually pain free.
Results will be similar to an eyelid surgery, without the risks or the down time. A perfect solution for busy professionals or mums.  What's more, the CO2 Laser will stimulate new collagen production, bringing improvements to the skin tone and texture which will continue for 3-6 months after the procedure. Results can last up to five years and even longer with good skincare.