HEATHERS TOP 6 RED LIPSTICKS FOR SPRING
Beauty, to me, is about being comfortable in your own skin. That, or a kick-ass red lipstick! Matt or glossy, deep or bright, a bolt of red lipstick can update your look instantly – and everyone has their own opinion on which is the ultimate hue. To help you opt for the best shade of red, I have listed my Top 5 shades of red, to make you step into Spring with style.
Dolce & Gabbana Classic Cream Lipstick in Devil,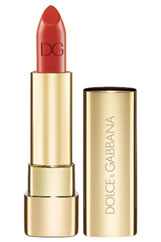 This has to be the boldest orange-red shade of lipstick with a name to match, Devil. Devil is a rich and creamy lipstick which keeps my lips super soft with a staying power that lasts up-to 7 hours.
The packaging is also very cute, and the shade is perfect for when I have a light tan, as the orangey hues bring out a nice glow to the face
Christian Louboutin Silky Satin Lip Colour in Rouge Louboutin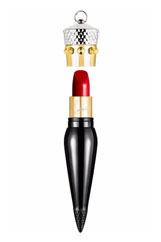 In all honesty, the packaging itself made me pick up the Christian Louboutin Lipstick. The stunning gold packaging as well as the crowned lid, made me instantly want to try out the range. I mean, who wouldn't want to have your shoes matching your lipstick?
The lip colour Rouge, is the perfect everyday lip shade. And funnily enough, it is the shade of the soul of the infamous Louboutin's.
Dior Rouge Dior Lipstick in 999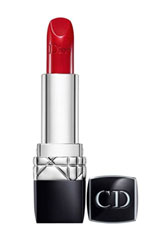 Signature Dior lipstick which is a fav with celebrities and a favourite with mine too.  As a stark contrast to the out and out 'glam' factor packaging of the Christian Louboutin lipstick, Dior, is simple, classic and does the job of what a red lipstick should look like, effortlessly.
999 is a medium red with a pinch of pink and berry mixed in. The lightweight creamy texture glides on very easily, making my lips glossy, more plumper and super smooth. Once on, it fades evenly and doesn't move around.  What impresses me most of this shade and lipstick is the 'balm' effect it has in texture that make my lips feel hydrated throughout the day
One of the most hydrating red lipsticks with a solid texture so it applies very lightweight rather than feeling like you have a thick layer of lip balm on.  The pigmentation is rich and is true to it colour with a translucent glossy finish that I love for evenings out. It lasts for 4-5 hours on me, and it fades into a lip stain after drinking and eating, which looks equally as good, for the 'sexier' look.
YSL La Rouge in 01 Le Rouge
Saving the best to last, this is my signature red shade. The wear: With a physical SPF of 15, the formula wears smoothly and comfortably, even on my stubborn lips. The staying power with this lipstick is the best! Which is great for me when I am rushing around picking up the kids to going to the office, as it stays put without me constantly retouching it.  Even after some time, the colour doesn't bleed or slide around.
The shade is perfect for everyday too, not too overbearing and flashy, but just enough to make an impact. Love, love, love this shade! The wear: With a physical SPF of 15, the Rouge Pur Couture formula wears smoothly and comfortably, even on my stubborn lips. I fidget constantly (rubbing my lips together, pursing them, etc.) but it does absolutely nothing to the gorgeously even, opaque colour distribution — even after some time, the colour doesn't bleed, slide around, or settle into fine lines or dry flakes.
These lipsticks do have a very distinct fragrance, but honestly, it's pretty alright. I tend to hate fragranced lip products, but the floral, ever-so-slightly-fruity scent is a far cry from the waxy, fig-based odours that saturate the lipstick market.